With a focus on "Smart Manufacturing. Smart Logistics", Hannover LET Guangzhou will be held at Canton Fair Complex on August 24th-26th. We invite you to pre-register and come to our booth E01 in Hall 10.1 Damon Industrial Booth to discuss roller solutions for conveying.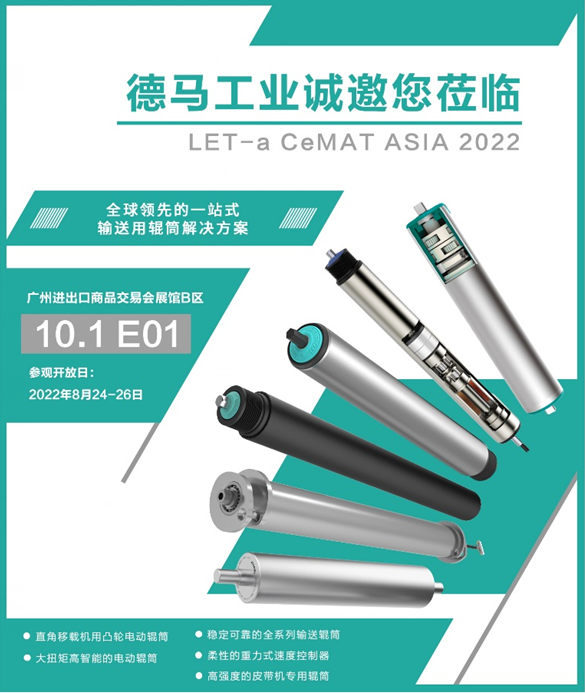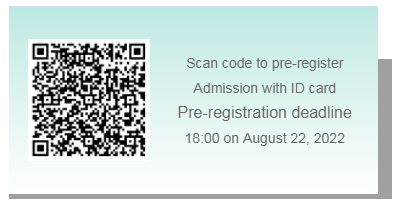 Highlight 1: Electric cam roller for right angle transfer machine
Damon Industrial introduces a new Electric cam roller for right-angle transfer machines as a key component of the lifting mechanism of right-angle transfer equipment. The highly integrated reciprocating mechanism and power elements of jacking enable customers to construct their right-angle transfer equipment, improving the efficiency and reliability of the equipment, reducing design and manufacturing difficulties, and saving comprehensive costs.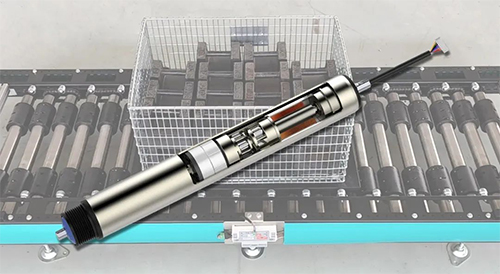 Highlight II: Smart electric roller with high torque
The core components of Damon Industrial & Japan Xiehe electric rollers are developed and supplied by Kyowa Japan and Europe, with local sales and service in China. Super high-strength planetary gearbox, which has been verified by Kawasaki Heavy Industries in Japan for 100 years. With a 200% power output surplus of similar products, the weight of a single electric roller driving battery tray is up to 300kg or more. Perfectly matched to the heavy-duty conveying needs of various industries. Conveylinx, the bus smart drive card equipped with industrial Ethernet communication, has four advantages: remote control, automatic identification, strategy implementation, and systematic preventive maintenance, with intelligent and networked drive control. It provides strong support for smart manufacturing in various industries. It has been widely used for CATL, BYD Company, Beijing Airport, Huawei, and other projects.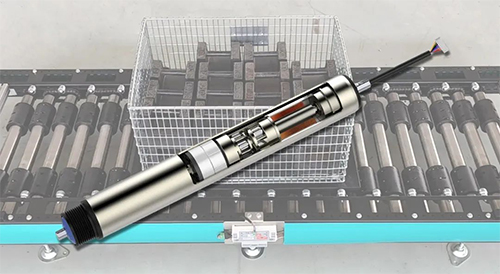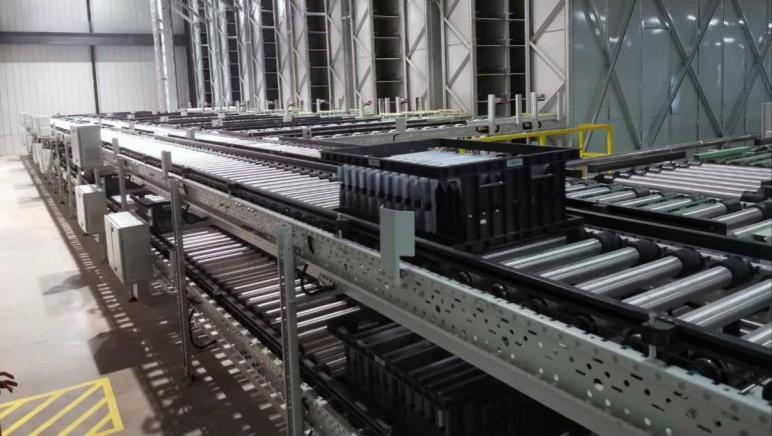 Highlight III: A full range of reliable conveyor rollers
From pallet rollers for heavy-duty conveying to PU sleeve rollers for inclined conveying to Light Running type rollers for downhill conveying; from multi-wedge pulley rollers for low moisture environment to reinforced PVC sleeve rollers to prevent cutting; we are close to customers' needs and provide customers' products with standardized design platform. From tapered plastic steel bush rollers that reduce noise in the work environment to zinc aluminum magnesium tube rollers that guarantee delivery ...... we will strive to meet customers' current and future application requirements. What's more, Damon Industrial's large-scale manufacturing, hardware, and software support ensure that we can provide customers with high-volume stable, and reliable customized products. At present, it has been widely used in Caterpillar, Gree Electric, Michelin Tire, Sinopharm, and other projects.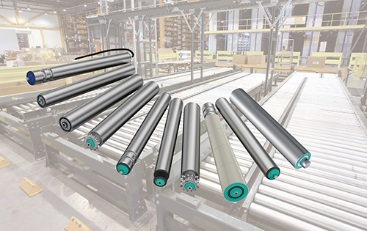 Highlight IV: Flexible gravity-based speed controller
The 50-diameter lightweight internal brake rollers can reduce the speed of objects of different weights in a wide range of angles to offset their gravitational acceleration, and can provide self-adaptive damping force to make the gravity chute conveyance speed smooth and controllable. It has the advantages of zero energy consumption and maintenance-free. It has been widely used for DHL, SF, EMS, Jordan and other projects.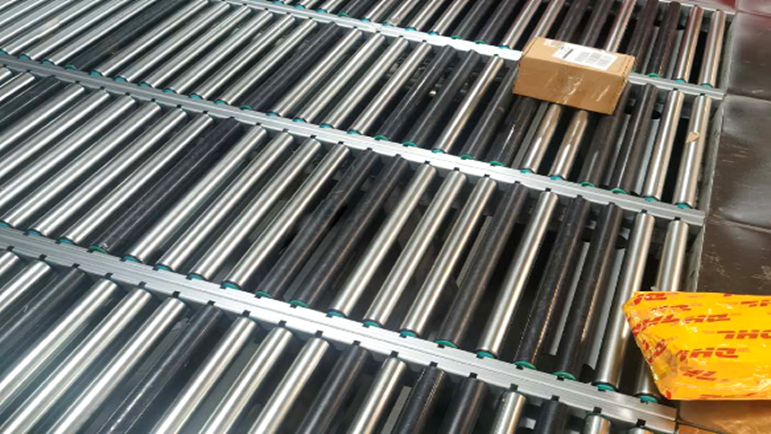 Highlight V: High strength special roller for belt conveyor
From the very beginning of supplying rollers for belt conveyors to our customers, we have set ourselves to the standard of an industrial product, rather than just providing customers with a simple made-to-measure part. Customized raw materials to ensure quality performance from the source; efficient automation of production and processing to improve the stability of batch products; unique welding process to provide high-strength welding performance. And we provide labels on the rollers of each belt conveyor for easy storage management and traceability. It has been widely used in JD.COM, Vipshop, Taiping Bird, Beijing Daxing Airport and other projects.