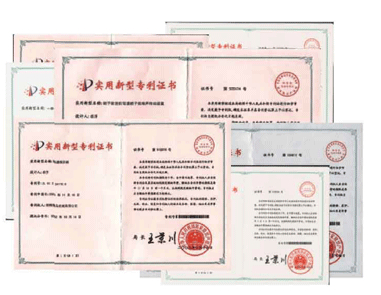 Continuous innovation is the important support which Damon Industry promotes sustainable growth strategy. Every year, we will spend not less than 3% of sales invested in technology and innovation .
Even if the roller technology has been matured;We are constantly looking for the possibilities what we can improve user efficiency. From material to process, from the structure to the application, from the production process to technical support, we use all the innovation act to enhance the added value of products.
At the same time, we will emphasis on solving specific problems and specific business requirements. So that we can start from the customer's demands better, to win more trust of customers.
Our continued progress caused the attention of all circles. In 2012, Damon Industry and PULSEROLLER started strategic cooperation in China, achieved DC 24V Pulseroller assemble locally and provide service in China.
We also provide customized design services for those users who give specific problem. Our technical engineers are glad to study of special demands with customers and bring them added value by matching production process with the actual demand perfectly.
Helping customers improve conveying system competitiveness by Innovation is our constant pursuit.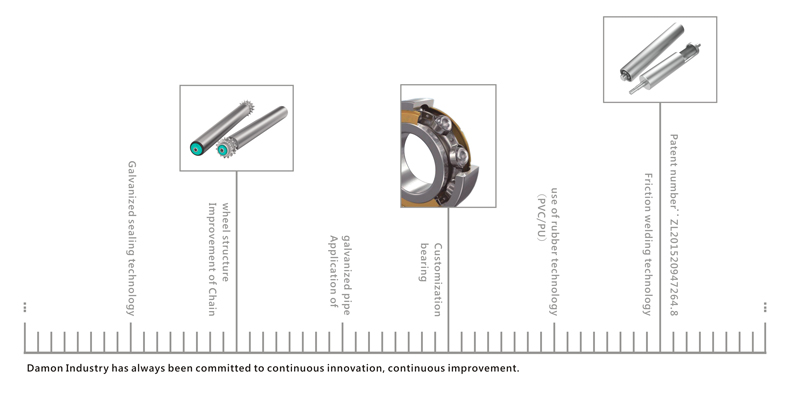 5700 types roller design.
More than 40 patents in roller design and manufacturing.
More than 3% of annual salesinvested in R&D.
Participated in Industry Standard: Industry Standard of Light Belt conveyor 、Conveyor Roller Industry Standard