For the first time, this year, a resident guest of CeMAT ASIA – Damon Industry will take part as an independent exhibitor of core components at CeMAT ASIA 2020. Damon Industry has nearly 20 years of experience in the field of roller manufacturing and its 20,000 square meter manufacturing base can ensure a total annual production capacity of 8,000,000 units. Presently, Damon Industry owns patents for more than 40 types of rollers in China and developed and drafted several industry standards. More than 80% of the world's top 20 system integrators chose to use Damon rollers.
As a reliable, professional and trustworthy leader in the industry, during this edition, Damon Industry will introduce to customers the one-stop roller conveyor solution plan.
1. Super rust-proof roller conveyor solution
Damon Industry uses new materials and new processes in roller manufacturing: the pipes are made of ZAM-plated raw materials. The increase in Al and Mg levels within a certain range makes ZAM-plated pipes several times more corrosion-resistant than galvanized pipes, even ten times more resistant.
The shaft is made of shock absorbing plastic steel, which solves the problem of carbon steel shaft's fast rusting. It comes with a unique, compressible fusiform end design and while preventing rust, it also ensures a higher load-bearing and higher impact resistance. The plastic steel also confers anti-noise properties to the product.
From pipes to shaft, the roller's rust-proof performance has been fully improved, so to be used in humid and harsh environments also.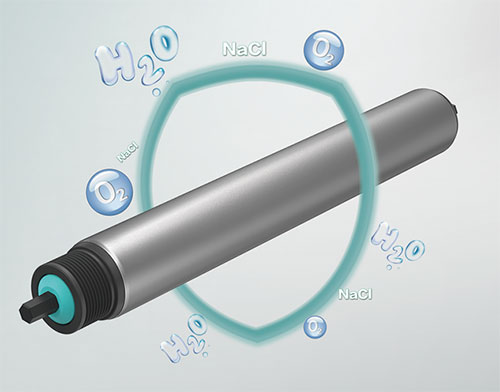 2. High-strength belt roller solution
Damon Industry is the first in the industry to implement a new type of welding method - friction welding. The welding process is controlled automatically, the two welding surfaces fuse 100% due to high temperature, above 1000 ℃. There is no need to add any welding material during welding so to be able to ensure purity to the welded parts. At the same time, the automated equipment provides stability and consistency, which leads to improvements in welding reliability. Our company owns a utility model patent for the new welding technology and process employed in belt roller producing.
Damon Industry uses this unique welding process to produce special rollers for belt conveyors and to improve safety and reliability of the logistics equipment for its customers.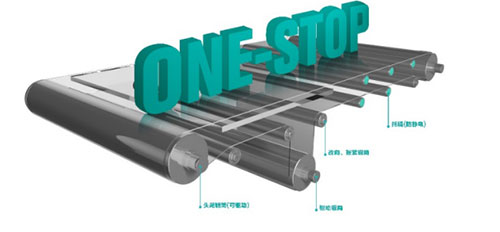 3. Highly intelligent electric roller solution
Damon Industry & built-in Concord CONVEYLINX-ECO intelligent transportation and program customization modules reduce the workload of electrical engineers, on-site adjustment time and labor costs, and enrich customers' on-site experience; its self data backup function allows users to carry out rapid on-site maintenance and reduces losses caused by equipment shutdown. At the same time, CONVEYLINX-ECO also supports the bus communication protocol. Compared to the ordinary switch driver card, it reduces total costs when there are used hundreds or thousands of electric rollers, and it makes logistics transportation more competitive.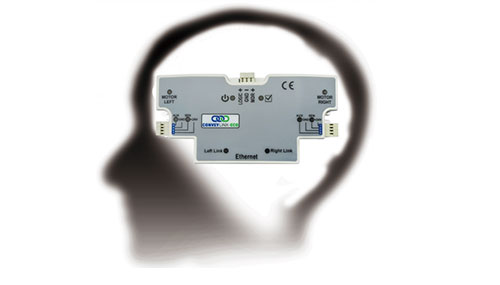 4. The super torque electric roller solution
Damon Industry & Concord Electric Roller provide high torque and support two modes of operation (energy saving mode and high torque mode). Under special conditions, an ultra-high torque mode can also be available. There are 11 levels of high-strength gears manufactured by Concord, so customers can choose the one that is most convenient for them and most suitable for their needs. In theory, the electric roller with the highest torque has a conveying capacity of 400kg~500kg. Not only that it meets customers' requirements for heavy loads, but on some occasions, it can also help customers save costs and optimize planning.
In order to convince yourself about Damon Industry electric roller's power, we will hold two "High Force King Challenges" at the booth daily, allowing your electric roller to compete with our electric roller. Also, there are more exciting gifts waiting for those who challenge us.

5. Flexible gravity speed controller solution
The 50 built-in damping rollers can decelerate various light objects under a wide range of angle values and weight can also be adjusted, so that the conveying speed stays stable and controllable.

Damon Industry sincerely invites you to visit CeMAT ASIA booth: E3-1, Hall W3, and have a chat with us about the most suitable roller conveyor solution plan.